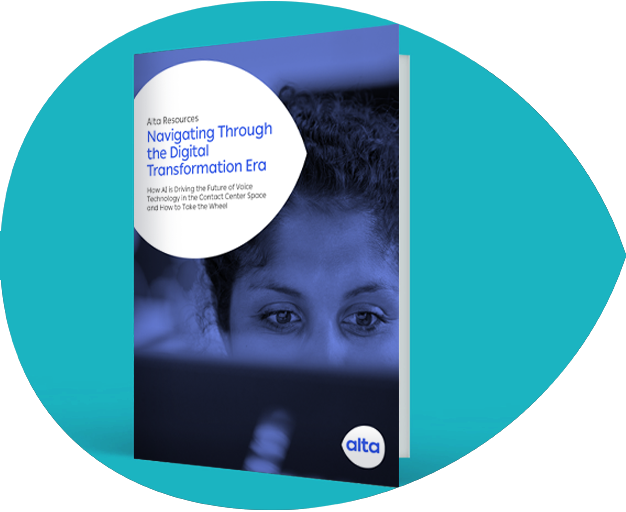 Navigating Through the Digital Transformation Era
In the last ten years or so, technology has been growing at a more rapid pace than ever. The ever-evolving technology has benefited both consumers and brands alike, however, with every opportunity comes its share of challenges. Learn how AI is driving the future of voice technology in the contact center space and how to take the wheel.
Learn more
Thought leadership.
Insights on outsourcing.
Let Alta help optimize your outsourcing. You can learn new ways to personalize service. Discover more about the industry. See how to boost efficiencies and increase savings. It's important insight at its Alta best, updated regularly. Have a look.
Latest Resources.
Download the tools. Upload the knowledge.
Here you'll find case studies, white papers, and more on the business and practical sides of outsourcing. All useful tools and information you can quickly download, all compliments of Alta.
---